How to Get a Teenage Driver's License in California
Jan 23, 17 by Jorian Goes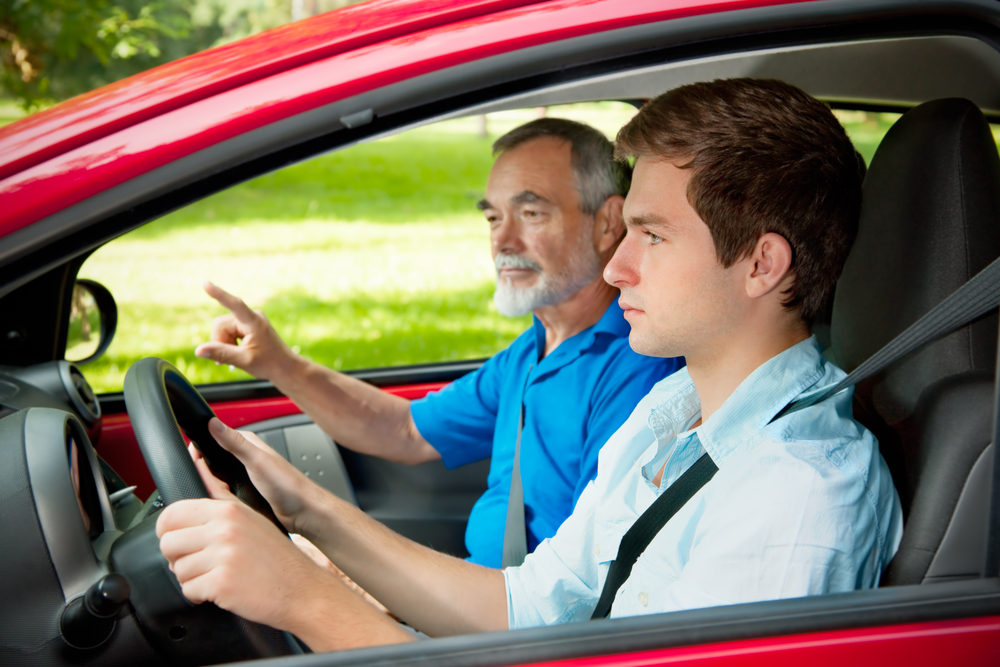 Few things say "freedom" like having your own driver's license. For a teenager, it's monumental. For a parent, it can be terrifying.
Most teens are craving to get on the road as soon as possible. In California - like many other states - getting your driver's license as a teenager is a gradual process. As parents, it's natural to be anxious; even terrified about our kids growing up and getting behind the wheel as teenagers. A school teacher writes about her experience in the Dallas Morning News which any parent can relate to.
Ticket Snipers wants to ease the minds of parents with teens about to be on the road soon. Let's take a look at the steps needed to get your teen driving legally.
Driver's Education
Before your teen can get their permit, they must complete driver's education (unless they are 17 and a half years old or above). Your teen will be required to have 25 hours of classroom instruction and six hours of driving training (behind the wheel). You can learn more about finding the right driver's education program by visiting the Driver's Ed page on the DMV website.
Getting Their Permit
Once your teen is 15 and a half years old, they are eligible to get their driving permit. This will allow them to start practicing on the road. In order to obtain their permit, the teen and their parent / guardian must go to their local driver exam office (or DMV). They must pass the traffic law, road sign, and vision tests to receive their permit.
Practicing on the Road
Now that they are a permit-holding citizen, they can begin accruing practice hours behind the wheel. They are required to rack up at least 50 hours of driving, with at least 10 of those hours coming from nighttime driving. Teens are allowed to drive with a parent, guardian, spouse, driving instructor, or any adult 25 years or older who has a California driver's license.
Testing for Their License
At the age of 16, after your teen has accumulated their 50+ driving hours with an eligible adult and has completed formal driver education, it's time to test for their license. They will need to be accompanied by a parent / guardian in order to test. They will need to pass both a written and driving test. Some of you may have heard - actor Will Smith's son Jaden Smith failed his driving test and took it extremely hard. If your teen doesn't pass the 1st time, be supportive and share some wisdom. Did you know that 4 out of 10 people fail even the written exam?
Limited License
For the first 12 months (or until they reach the age of 18), your teen will have some restrictions on their license. They will not be allowed to drive between the hours of 11:00 p.m. and 5:00 a.m. They are also forbidden from transporting passengers under the age of 20, unless there is an adult 25 years or older with a driver's license. Also, no cell phone use is allowed, even with a hands-free device. After the 12 months or the teen's 18th birthday, these restrictions are lifted and they are free to drive like every other law abiding citizen.
If Your Teen Gets A Ticket
If your teenage received a ticket, it's a good idea for them to fight it. They might be able to get it reduced or dismissed completely. At Ticket Snipers, we help people fight their traffic tickets and win. If you want to learn more about how our team of experts can help you, fill out this quick form or give us a call at 800-985-8978.