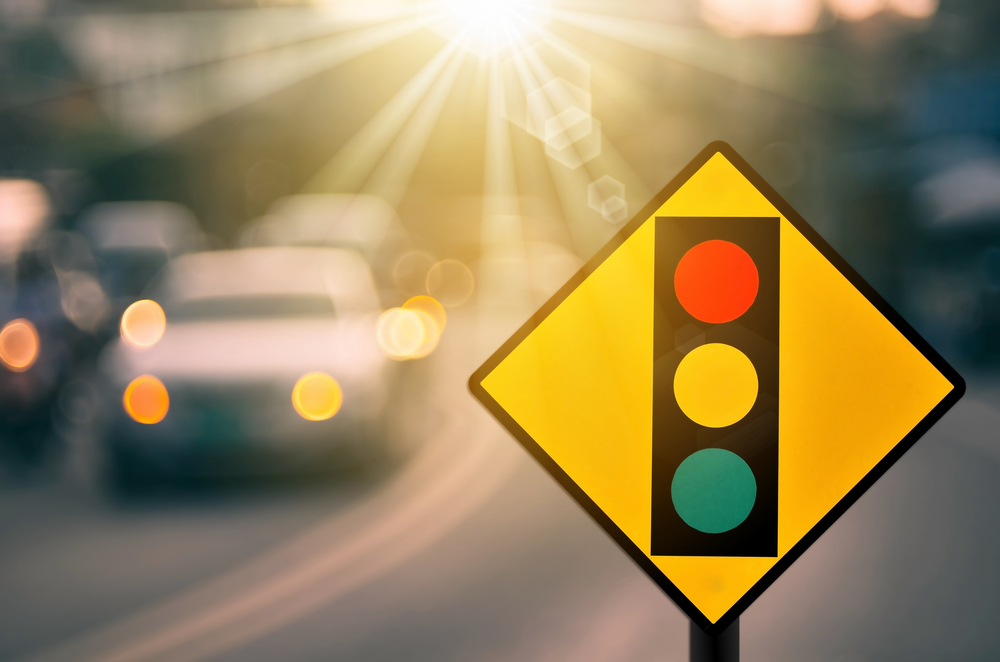 "In California, the traffic ticket fine for running a red light is roughly $450 - $500. Stop sign and red light tickets are the most common citations and both give you 1 point."
It's a beautiful day and you're cruising along pumping your fist to some great tunes. All of a sudden, you rush through an intersection and notice out of the corner of your eye the resemblance of a stop sign - slightly covered up by some untrimmed branches. Fortunately, no one else was going through the intersection, except for the police officer who just happened to be driving behind you. She pulls you over and issues a ticket for blowing past the sign. What can you expect to pay and is there any way to get out of this citation?
Running a red light or stop sign is one of the most common moving violations on the road. Laws require drivers to stop on the white line or at the edge of the intersection if the line is not visible.
The penalty for running a red light usually runs at about $450 while the cost of cruising past a stop sign can be around $250, even if the word STOP is spelled wrong as ABC 7 reports about a "typo" on the street in Chino Hills. Sometimes there are additional court fees added on top of these.
California allows right turns at a red light, as well as left turns (as long as both the street of origin and street of destination are one-way streets). Though you may want to pay even closer attention to the road if some bicyclists get their way. The San Diego Union-Tribune reports on a bill that would allow bicyclists to roll through stop signs.
The good news is that there are ways to get out of a ticket for driving past a stop sign or running a red light, especially if the sign was not clearly visible or if the yellow light was way too short. If you've recently received a citation for running past a stop sign or red light, you don't have to go through it alone.
You can get a team of committed, battle-ready professionals on your side to help you fight and win. By enlisting the special skills of Ticket Snipers, you can save money, avoid traffic school, and keep your record clean. To learn more about how we can help, fill out this quick form or give us a call at 800-985-8987.