Things To Know To Help You Drive in Los Angeles
Jan 30, 17 by Jorian Goes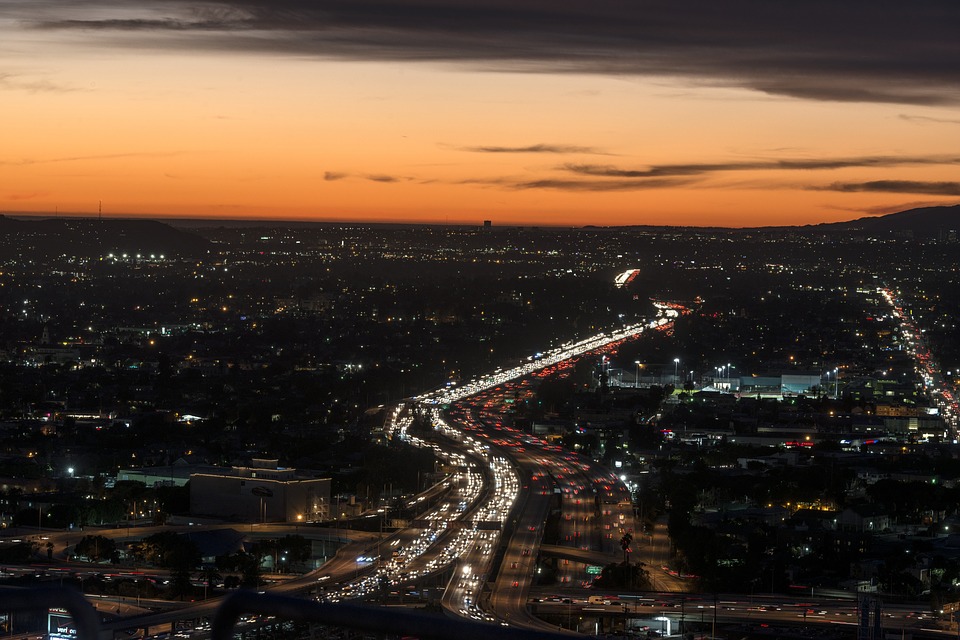 Los Angeles is notorious for the traffic, and with that comes traffic tickets. LA also ranks in the Top 3 for cities with the most speed traps.
If you live in LA, thinking about moving there, or just visiting, you'll most likely drive quite a bit. We thought you should know about some laws and driving culture unique to Los Angeles to make your experience a little less stressful and more insightful.
Freeway Lingo
If you need directions on commuting the freeways of LA, you'll likely hear the person telling you where to go to "Take the 710 north to the 5 north to the 10 east", according to About.com's Travel blog. Read this Los Angeles Driving Vocabulary blog. It's actually quite entertaining and may prove useful.
Streets Have Specific Names
If you're not driving on the freeway, guess what? You're driving on a surface street. According to the same Travel Blog, "surface street" is what any "normal" street that's not a freeway or limited access highway is called. If you encounter something called a "service road", you should probably read the signs very carefully before entering. Service roads are those that are typically on private land and not for the public to utilize. You'll likely find these in a park or in hiking areas.
Oh, the Rain!
Due to the lack of much rain in LA, Katie Buenneke of LA Weekly comedically writes, "...people slow down to 35 as if it's a blizzard, they brake uphill, they straddle lanes and act like StormWatch is pressing news." So, note to self- while driving in the rain in other parts of the country might be no big deal- watch out for slow drivers and happy brakers in LA while it's raining. Just recently, some steady rain in Los Angeles "created havoc for drivers on Los Angeles County freeways" according to this LA Times article.
Speeding Through Downtown Los Angeles
Because there's so much traffic in LA that can slow you down, you might "feel the need to speed" (thanks, Top Gun!) and getting on the 110 going through downtown Los Angeles will likely be the place where you might have the opportunity to do so (though, we don't encourage it). In fact, Katie Buenneke writes in her blog - 12 Things You Learn Driving in L.A. to "...keep an eye out for hidden shoulder areas up ahead, where a CHP unit may be hiding with a radar gun trained on you" while driving on the 110. If you've read any of Ticket Snipers other blog articles, you already know that we warn California drivers of some of the battles you'll face if you're caught by the CHP and get a speeding ticket. Remember LA is one of the highest ranking cities for the number of speed traps? This LA Weekly article actually identifies the worst areas for speed trap tickets.
Traffic Jams in LA
There can be many unexpected shutdowns or closures of freeways, highways and even surface streets due to police investigations, Caltrans sweeper trains, or construction where there are no signs posted, notes Katie Buenneke. Her tip? Check Waze or Google Maps before you head out - and get the most up-to date delays or traffic re-routes available! This may help save you some time getting from point A to point B in Los Angeles. If you haven't heard of Waze, read this Los Angeles Times article on how it can help.
From all of us at Ticket Snipers, to the drivers facing the unique challenges of driving in LA…Happy (extremely patient) Trails!