Traffic Ticket Stops Recorded Statewide by the California Highway Patrol (CHP)
Mar 11, 15 by Jorian Goes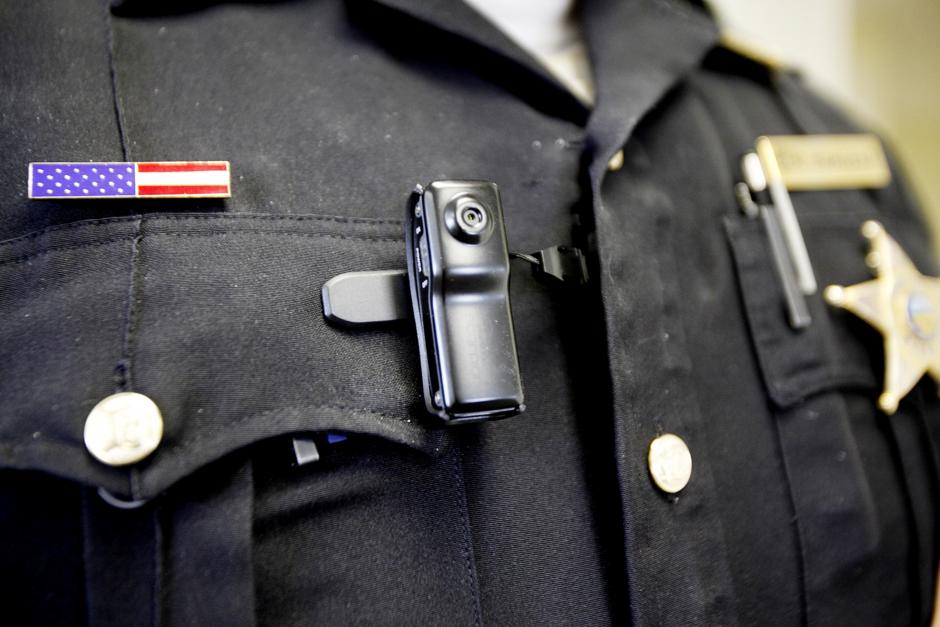 The use of police body cameras is on the rise across the country. With the increase in complaints of excess force by police officers, many people feel that the use of body cameras will help reduce charges of police violence. The use of body cameras to record events in real time could provide valuable evidence to be used at a trial as well as hold officers accountable in their interactions with citizens.
Assemblyman Reggie Jones-Sawyer, representative from the 59th District and chair of the Legislative Black Caucus, has proposed that all California Highway Patrol officers be required to wear body cameras. In working with lawmakers to create laws requiring the body cameras, Jones-Sawyer said, ""At the end of the day, California has always led the way. And if we're going to do this and we're going to do this right nationally, California has to start it first."
The Rialto Police Department has been wearing body cameras for some time. This was the first police department in the country to provide all beat cops a body camera. Police Chief Farrar said that people act "a little better" when they know they are on camera. Sgt. Chris Hice said, "I think it teaches our police officers and our citizens to treat each other more respectfully." Rialto does seem to be a testament to the use of body cameras with regard to complaints of excessive force for police officers. During the first year, complaints against officers by citizens declined by 88% and the use of force by police officers declined by 60%.
Regardless of whether the officer is wearing a body camera when you are stopped for speeding, running a red light or other moving violation, you have the right to defend yourself in court. Ticket Snipers will help you fight a California traffic ticket so you can avoid expensive fines and increased insurance rates. Protect your good driving record by contacting us today.
The Financial Cost of Body Cameras
Of course, some people may disagree about the benefit of body cameras when compared to the cost of those cameras. If all 8,000 California Highway Patrol officers were issued body cameras, the cost would be between $3 and $4 million plus an additional $6 million per year for storage and maintenance. Proponents claim that having the body cameras save money because cities, counties and states do not have the expense of investigating excessive force complaints and defending excessive force lawsuits. Opponents claim that the cost of body cameras would lead to higher taxes; however, proponents argue the benefits outweigh a slight increase in taxes.
Right to Privacy vs. Police Body Cameras
Another hotly debated issue regarding police body cameras is a citizen's right to privacy. As an effective oversight mechanism, police should wear the body camera and it should be on during their entire shift; however, this brings into question an officer's personal right to privacy during breaks. Another issue is the right to privacy of witnesses and non-law enforcement interactions with the public that are not related to an investigation or a traffic stop. In those situations, should the officer have the ability to turn off the camera if, in the officer's discretion, the interaction invades the citizen's right to privacy? While the use of police body cameras will likely continue to increase throughout the country, it is unlikely that the debate regarding the right to privacy will be settled soon. For many, the benefit of having an encounter with a police officer recorded outweighs the right to privacy especially in light of the number of police shootings and excessive force complaints that we are seeing in the news each week.
Pros and Cons of Police Body Cameras
Each side of the debate raises various pros and cons for the use of police body cameras. For example, Jimmy Davis, Assistant Chief Deputy for the Loudon County Sheriff's Office in Tennessee, said that using body cameras "adds more documentation to all of the events we work. Prosecution these days requires more documentation. A lot of cases that are tried in court, you use a lot of in court cameras or body camera videos." On the other hand, Chief David Rausch of the Knoxville Police Department in Tennessee raises the issue of privacy saying that video from police body cameras are public record. Chief Rausch gives the example of officers entering a home and the video of what transpires inside that home being made available to everyone in the community. Pros of using police body cameras include:
Increases transparency and accountability of officers
Provides key evidence for use in trials
Training opportunities
Decreases the number of excessive force complaints against officers
Provides evidence to dispute false accusations against officers
Could lead to a reduction in the number of court cases by providing indisputable evidence
Improving community perceptions of law enforcement
Enhance officer performance and professionalism
Cons of using police body cameras include:
Privacy issues for both officers and the public
Cost of equipment
Technological issues that could result is lost evidence
Witnesses may not want to come forward if they know they are being taped
Issues regarding when the cameras would be in use
Cost of additional training for proper use and care of the equipment
Fighting California Traffic Tickets
If you received a traffic ticket anywhere throughout California, contact Ticket Snipers now for more information about our traffic ticket dismissal service. We are here to help you 24/7. It is our job to keep you out of traffic court while we work to get your speeding ticket dismissed. With a money back guarantee, you have nothing to lose except your good driving record if you choose not to contact our office.