Will Smart Watches Be The Next Banned Device For Drivers?
Apr 1, 15 by Jorian Goes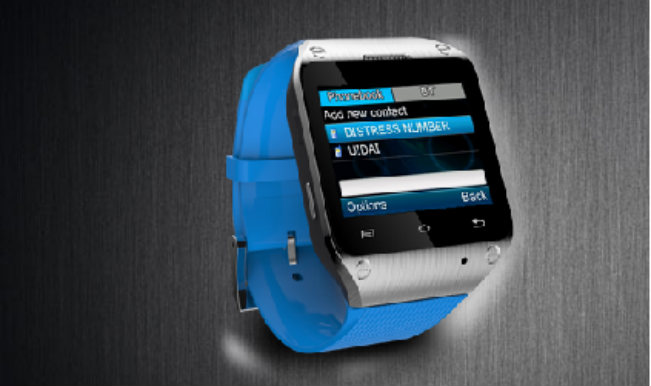 Are you going to be one of the first people to own a smart watch? If so, you should know that a recent report showed that they are "more distracting than using a handheld mobile" device when driving. The Transport Research Laboratory (TRL) found that reading a message on your smart watch would delay you reaction time by 2.52 seconds in an emergency. The typical reaction time for a driver who is simply talking to a passenger in the vehicle is only 0.9 seconds and the reaction time for using a handheld mobile device is 1.85 seconds. For this reason, a car safety firm, SmartWitness, is advocating a ban on the use of smart watches by drivers.
Distracted Driving Laws
Currently, 14 states have a total ban on the use of handheld cell phones while driving. These are primary enforcement laws meaning that drivers can be stopped for violating this law even if they are not violating any other traffic laws. While no states have yet to ban all cell phone use while driving, 38 states do have bans on all cell phone use by drivers under a certain age. Forty-five states ban texting while driving and all but five have the law as a primary enforcement law.
California's ban on the use of handheld cell phones while driving is a primary enforcement law, as is the ban on texting while driving. If you are under the age of 18, California law prohibits the use of cell phones at all while driving but it is a secondary enforcement law.
Even though California has banned the use of handheld cell phones while driving and texting while driving, according to a recent survey Americans cannot seem to "resist the urge to use cell phones" when driving. The survey, conducted for Digital Future and Bovitz Inc. by the University of Southern California Annenberg Center shows that while 87% of those surveyed think that it is dangerous to text while driving, 18% admitted they could not resist the urge to do so. The group with the largest percentage is the Millennials (ages 18 -34) with 17% admitting they text while driving. Only 7% of the adults between the ages of 35 – 54 years admitted to texting while driving while no one aged 55 or older said they text while driving.
Have You Received a California Traffic Ticket for Texting While Driving or Using a Handheld Cell Phone?
If you have received a California traffic ticket for using a handheld cell phone or texting while driving, we are here to help you 24/7. Our traffic ticket dismissal service aggressively fights on your behalf to dismiss your California traffic ticket. With a money back guarantee, you have nothing to lose. Before you decide to pay your fine, contact Ticket Snipers now for more information about fighting your ticket. Our team of professionals work hard to keep you out of traffic court. Contact Ticket Snipers as soon as possible after receiving a California traffic ticket so we can begin working immediately on your behalf.