California Bridges are Beautiful
The state of California has amazing scenery from beautiful beaches, majestic redwood forests, the mighty Sierra Nevada mountains, the farmland of the central valley, and the Mojave Desert. While driving through the beautiful golden state you are likely to come across some amazing bridges. Here is a list of some famous bridges in the state of California:
1. The Golden Gate Bridge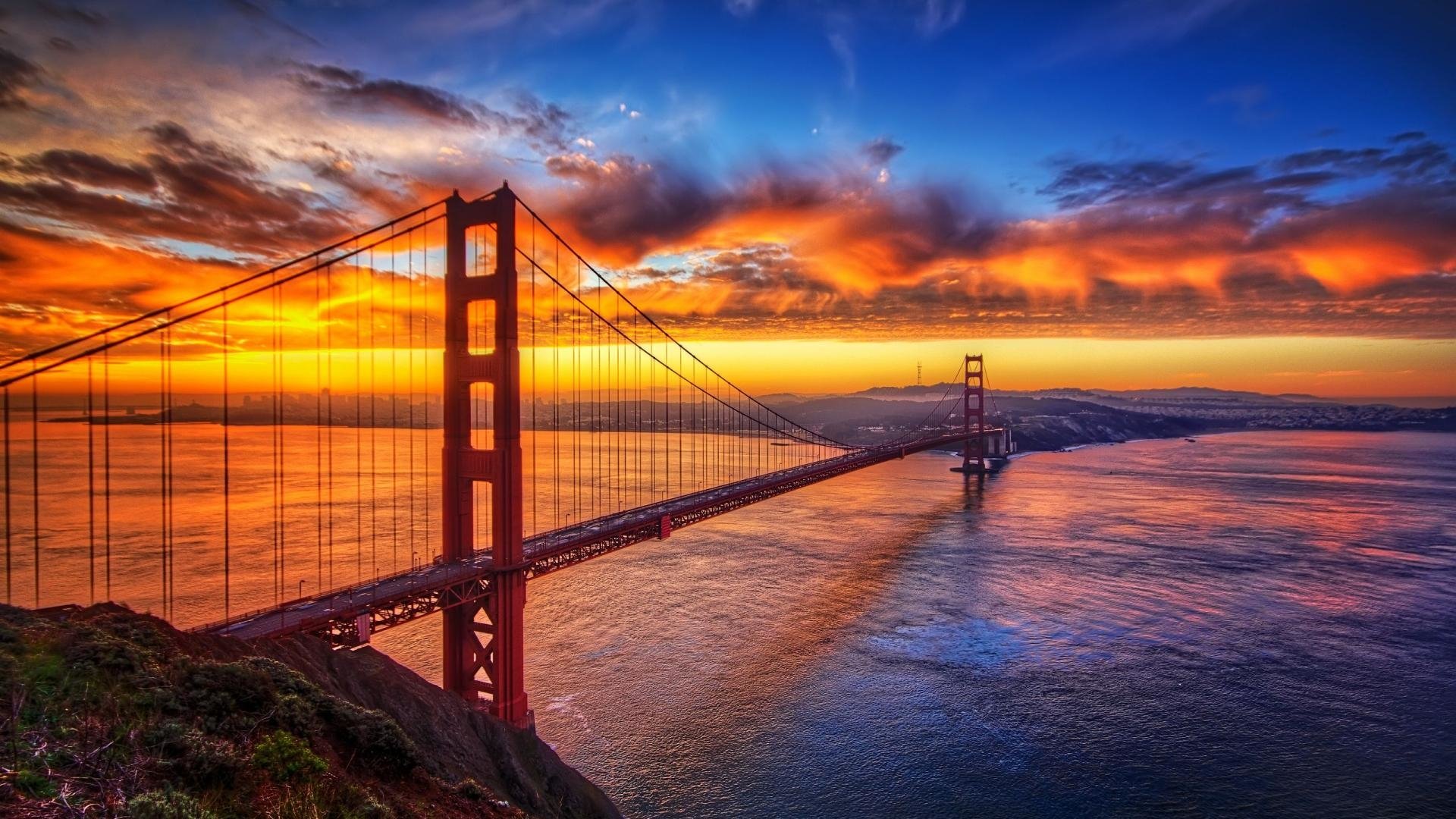 The Golden Gate Bridge was opened to the public in 1937 and connects the city of San Francisco to its neighbors in the North. Although many might think this landmark would be gold it is actually international orange and was named after the body of water it spans across! It spans across the Golden strait which is the body of water that connects the San Francisco Bay to the Pacific Ocean. The golden gate bridge is 1.7 miles long and the towers are 746 feet tall. At one point in time the Golden Gate bridge was the longest suspension bridge in the world. Remarkably the Golden Gate bridge only experienced minor damage during the Loma Prieta earthquake in 1989.
2. San Francisco- Oakland Bay Bridge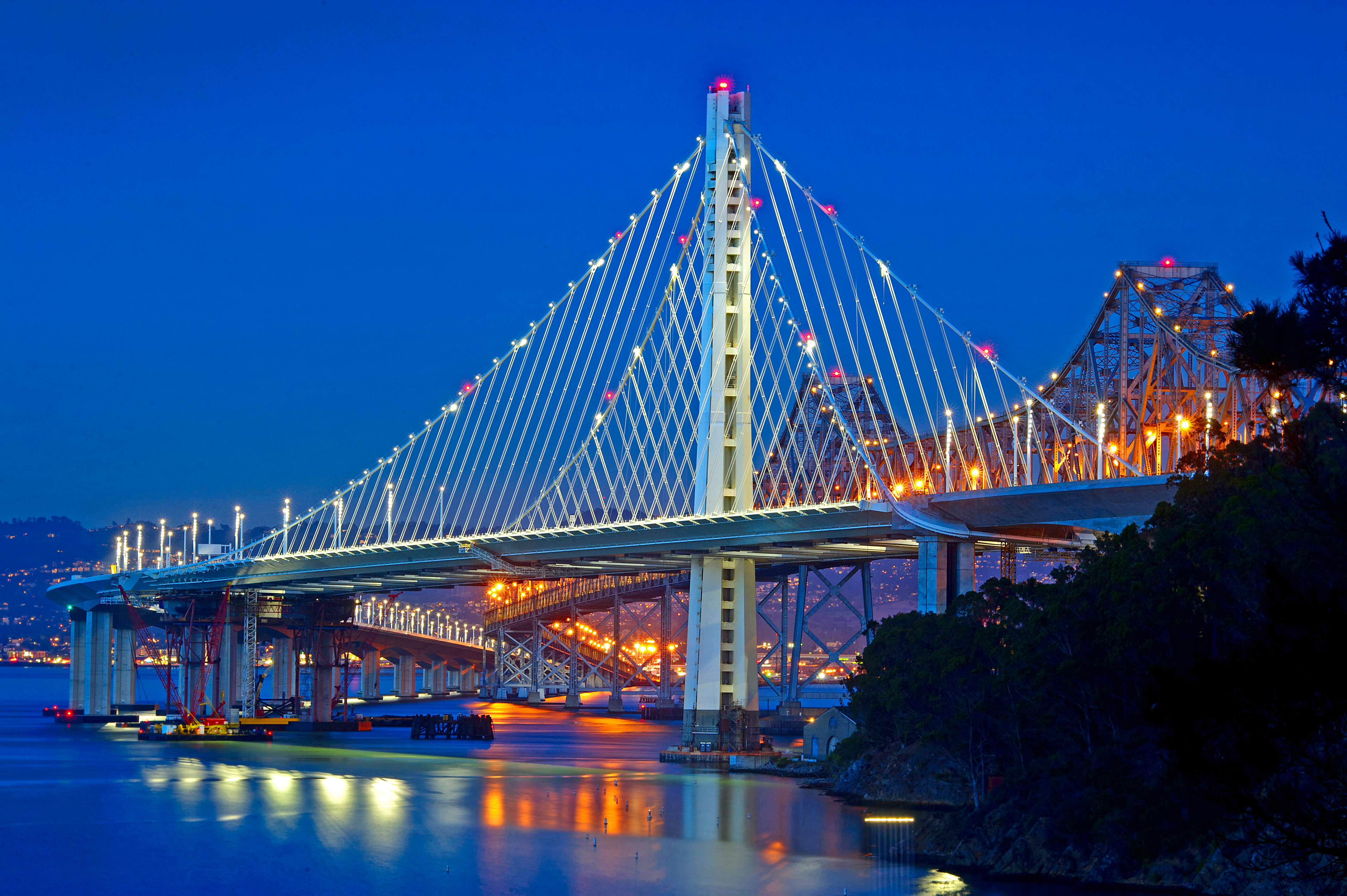 The San Francisco-Oakland Bay Bridge can be found on Interstate 80 between San Francisco and Alameda Counties. This bridge was open in 1936 and spans across the bay connecting San Francisco and Oakland. The bridge is 4.5 miles long and consists of two decks and a tunnel. The upper level and lower level both have five lanes.
3. Bixby Bridge
This bridge was completed in 1932 and is 260 feet high! It is one of the highest bridges of its type in the world. It is located along Highway 1's coast and has spectacular views of Big Sur.
4. Big Creek Bridge
Located in Monterey county, this concrete bridge is double arched. It is above Big Creek Canyon and is also located in Big Sur on Highway 1 with amazing views of the California coast line.
5. Rocky Creek Bridge
Rocky Creek Bridge is located off the Cabrillo highway and only about a mile north of the Bixby bridge.
6. Coronado Bridge
The Coronado bridge is located in San Diego and is over 2 miles long. It spans across the San Diego Bay and connects San Diego to Coronado. The bridge opened in 1969 and currently carries about 85,000 vehicles daily!
7. Foresthill Bridge
The Foresthill bridge is located in Auburn and is one of the 5 highest bridges in the United States! It is 730 feet high and was built to cross a reservoir that ended up not being built.
8. Fernbridge
Located in Humbodlt, County and spans across the Eel River. It is the longest operational concrete bridge in the world! Amazingly the Fernbridge bridge has survived nine floods!
9. Colorado St. Bridge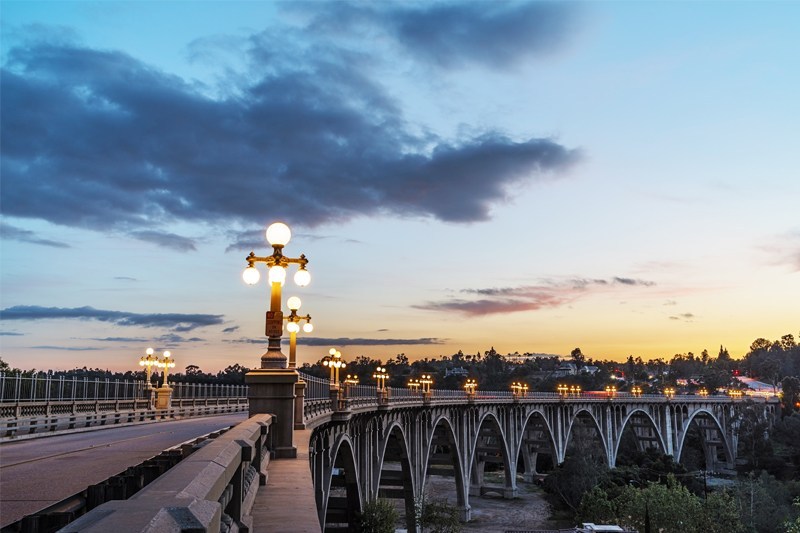 The Colorado St. Bridge is located in Pasadena and connects to Los Angeles. It was built in 1913 and is 150 feet above Arroyo Seco.
10. Tower Bridge
The Tower bridge is in Sacramento and connects to West Sacramento. It is a vertical lift bridge that spans across the Sacramento river. The bridge is also known as the Sacramento River bridge.
Safety Precautions
While taking in the sights from these famous bridges have to offer, don't forget to take the necessary safety precautions while traveling across a bridge. Although, traveling on bridges is generally safe, there are a few things you always want to keep in mind.
1. Ice
Even if the roads and highways aren't icy, doesn't mean a bridge won't be. The icy conditions of bridges commonly take travelers by surprise because bridges and overpasses tend to freeze before the rest of the roads. This is because cold air traps the bridge from above and below causing the bridge to lose heat from every side. Since bridges have no way to retain heat, they will ice as soon as the temperature reaches freezing point. It is also very difficult for road crews to deice bridges as the road crews can change continuously. In California, it is fairly uncommon for road crews to stock necessary salt and sand to de-ice bridges. Drivers should always beware of icy conditions on bridges.
2. Wind
When there are high winds proceed with caution while driving across a bridge. Some vehicles are more wind-sensitive than others. Some wind-sensitive vehicles are cars that are towing, semi-trucks that are empty or carrying a light load, buses, and vans. If you are traveling across a bridge in high winds resist the urge to stop on the bridge, it is safer to drive through the wind.
3. Speed
When driving on a bridge reduce your speed by 10-20%. Many bridges have a slower speed limit than the speed limit on local highways so be sure to be aware of the varying speed limits. It is also safe to reduce your speed while driving on a bridge due to the possibility of ice or high winds. Also, it is a good idea to reduce your speed and allow for a larger traveling distance.