5 Tips on Your Road Trip to Coachella
Apr 5, 17 by Jorian Goes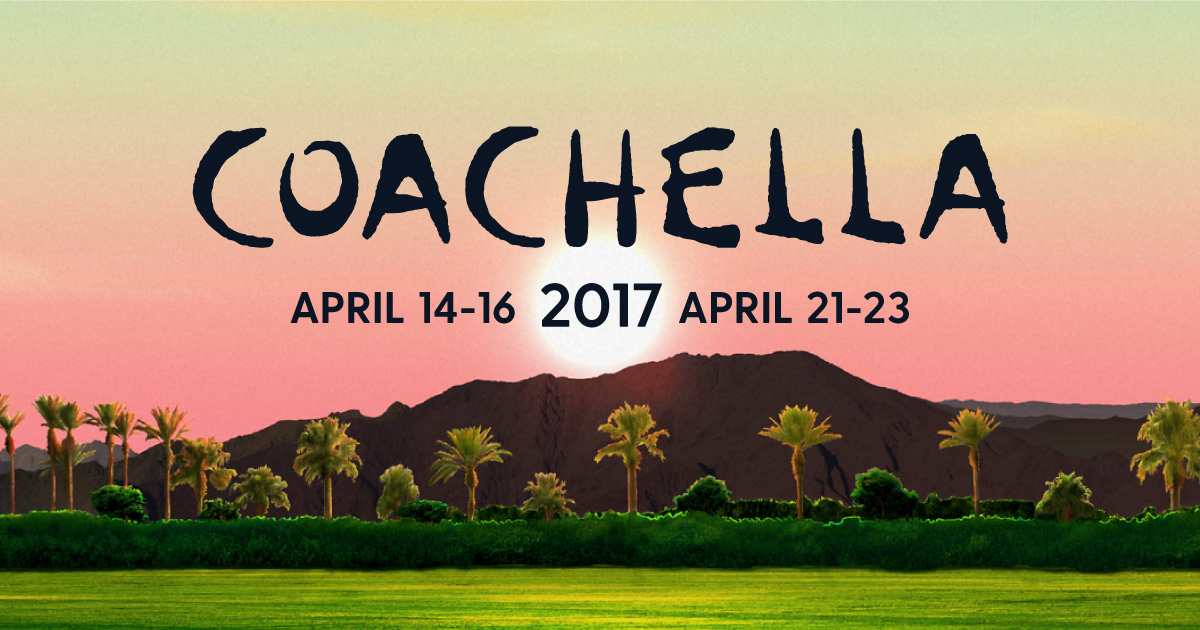 5 Tips on Your Road Trip to Coachella
The moment you have been waiting for has finally come: Coachella 2017! Your car is packed to the brim, car seats filled with friends, and you're cruising a California highway blaring songs from artists you can't wait to see at Coachella…and then…you see flashing red and blue lights behind you.
This is not the way to start off your Coachella 2017!
It's that time of year that over 75,000 music lovers head to the sun soaked polo fields of Indio for 3 days of Coachella. And the state and local police are on hyper alert to keep roads safe and pull over any suspecting cars that are headed to festival.
We want to help you stay away from getting a lousy traffic ticket festival weekend. Here are our 5 tips to get you to Coachella without a hitch.
Leave Home Early to Avoid Speeding
Give yourself plenty of time to make it to Coachella and your drive will be more enjoyable. We suggest heading up on Thursday. If that doesn't work, then Friday morning will do. Whatever time you leave, remember there is no need to speed, you will be there soon!
The speed limit on the California Interstate is 65 MPH. Unless otherwise posted, the maximum speed limit is 55 MPH on a two-lane undivided highway.
Definitely drive at or lower than the speed limit when going through towns like Palm Springs and Coachella. They have speed zones with limits as low as 25 MPH. The police are just waiting to pull over your car. Stay the speed and avoid the ticket. Here is our page with the ticket information on cvc 22349.
Speeding ticket cost: $367 and up
Give the HOV Some LOVE
The HOV lane is a sure way to shorten your travel time to Coachella.
Vehicles with two or more occupants are allowed to access the HOV lanes. An "occupant" is defined as any person who occupies a safety restraint device, i.e. seat-belt. So no dummies in the passenger seat - it wouldn't be the first time we have heard of someone trying this maneuver.
Note that the San Diego I-5 San Ysidro requires three or more (3+) persons per vehicle to access the HOV lanes. Signs along the highway will specify the enforcement policy for each route. For detailed ticket information visit our page on HOV lane violations.
HOV violation cost: $490
Hand Your Phone to Your Navigator
A cell phone violation can cost you more than $142 - that's nearly half the price of your Coachella pass! There is no excuse for you to get a cell phone violation ticket when you have a car full of friends that have their own phones! Ask a passenger to be your navigator and answer or text people you plan to meet with. Stay off the phone and stay away from that costly ticket.
You are all in this together, so keeping you focused on driving will keep everyone in your car safe.
Cell phone violation cost: $142 and up
Beware of Open Container Laws
We know that with each mile closer to Coachella you get, your excitement will heighten. If you or your passengers are yearning for a sip of some alcohol, trust us, the drinking can wait! If you get pulled over and there is an open alcohol container in your car, your fine will be very steep.
Open container is "any bottle, can, or other receptacle containing any alcoholic beverage that has been opened or a seal broken, or the contents of which have been partially removed."
It doesn't matter if you are driving and haven't had a sip, you are still responsible for your passengers and will get a ticket. Don't risk it.
An Open Container violation cost: $250-$490
Number of Seatbelts = Number of Passengers
Pop Quiz = If you get pulled over and passengers in the back are not wearing seatbelts. Can they get a ticket?
Absolutely! In California, violating the seat belt law is a primary offense. This means that if a police officer sees you without a seat belt on, that's all that's necessary to pull you over and write you a ticket.
Our traffic ticket experts not only know how to properly dispute tickets issued under the mandatory seat belt law, but they know how to win those disputes.
And honestly, driving without your seatbelt on is dangerous, so remember to not put your car in park until every passenger is buckled in.
Seat Belt Violation cost: $162 and up
Have fun in Coachella this year! It should go without saying: all these tips apply to your ride home as well.
And if you find yourself with a traffic ticket when you are back home, give us a holler and we will help get it taken care of for you
For more information on what the law says about open containers, read our article: Transporting Alcohol In Your Vehicle
Visit our page on seat belt violation ticket to learn why you should always buckle up.