Benefits of Attending California Traffic Violator School
Jun 2, 17 by Ticket Snipers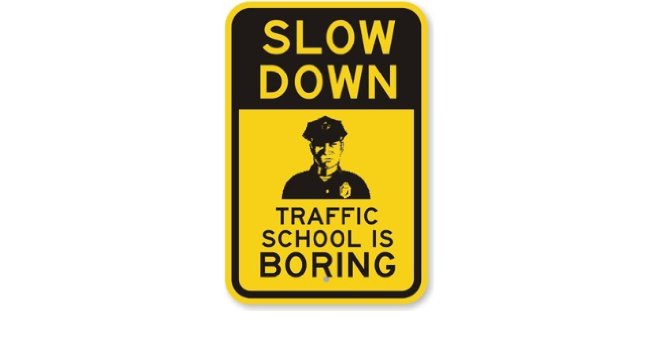 Driving schools have assisted many drivers with understanding the driving laws of the state and become a better driver. A qualified instructor is able to provide the needed one on one attention that a driver may require to comfortably drive the busy roads of California. An experienced instructor is able to access weaknesses and strengthens of a driver.
A driving school is able to provide specific feedback to a particular question a driver may have. Also pinpoint much needed areas for further explanation of driving techniques. Completing a driving school course takes the edge off a new driver who may have certain anxieties about getting on the roads.
Driving schools for years have provided many drivers with the option of recovering points back on their license by various course completions. Whether you are a newbie or a veteran on the road, we all can take away something from courses a driving school can offer. Driving schools are required to possess liability insurance, maintain complete records for DMV inspection, and hold a bond. Vehicles that qualified instructor use in testing have to submit to annual inspection.
All trained instructors have to pass a written exam every 3 years or provide proof of continuing education in the traffic safety field. Many insurance companies offer discounts for classes taken at a driving school. Discounts on insurance help a driver's overall expense associated with driving. All courses are approved and licensed by the California Department of Motor Vehicles.
Driving courses are offered by the following ways:
Online classes are offered for convenience and they fulfill the state's requirements.
Home study with a workbook can be completed at a driver's own pace and in-depth instructions on state requirements.
In a classroom setting at approved locations within California. Mandatory attendance is required, no exceptions and may cause an inconvenience.
Driving schools or traffic schools are offered to the following:
If you have been charged with a moving violation with points added to your license.
Any licensed driver over the age of 55 years old
Drivers who recently received an infraction.
What costs are associated with taking a driving course?
The cost for a driving course is $30 plus a $1 for a certificate of course completion to present to the insurance companies.
California drivers are not eligible to attend traffic school if they have the following:
Misdemeanors
Any offense involving drugs or alcohol
Any offense where a commercial vehicle is used
Any driver required to make a court appearance
Non-moving violations such parking tickets
Equipment offenses
Benefits for drivers attending a traffic school:
Drivers can avoid receiving costly penalties on their insurance premiums
Drivers have the capability to get their driving privileges reinstated.
Prevent the suspension of licenses.
Stop points from accumulating on your driving record.
In a short period of time drivers can collect points against their driving record. Enrolling in traffic school can remove points from a driver's record. In California, your driver's license may be suspended or revoked for the following accumulation of points:
Receiving four points in a 12 month period
Getting six points in a 24 month period
Obtaining eight points in a 36 months period
Drunk driving offenses that result in a DUI-suspended licenses cannot be reinstated through a traffic school. California offers DUI programs in the 58 counties for first-time offenders and multiple offenders.
The Wet Reckless Program – is a 12-hour drug and alcohol education program for drivers convicted of reckless driving by intoxication.
First Time Offender Program – for 1st time offenders convicted of drunk driving depending on the BAC level at the time of conviction offered at three-month, six-month or nine-month intervals
18-Month Program – this program is for second and repeat offenders, in which an offender has to undergo 12 hour drug and alcohol education, 52 hours of group counseling, individual assessment, and six hours of community service
30-Month Multiple Offender Program - this program is for third and above offenders, in which an offender has to go through 12 hour drug and alcohol education, 78 hours of group counseling, individual assessment, and up to 300 hours of community service
Driving schools provided a sense of relief for drivers who have made some incorrect choices while driving. The traffic schools provide a window of opportunity to improve bad outcomes from bad driving choices. Drivers who feel the stress about an improper driving decision have the ability to fix a driving record history. Many drivers do not want to pay expensive cost for driving insurance so they will actively seek driving school to enroll in.
Driving schools are beneficial than harmful whenever applicable depending on where you stand. Unless a driver has a history of vehemently avoiding traffic laws, then a driver will enroll in a traffic school to learn positive and negative behaviors on the road to avoid being in a unfortunate situation. If you have received traffic violations that have increased your insurance premiums and you are in danger of having your driver's license suspended or revoked, we want to assist you in dismissing this violation from your record. Visit the traffic ticket experts to see how we can assist you with your traffic needs.