Los Angeles District Judge busted for dismissing her own traffic tickets
Mar 2, 12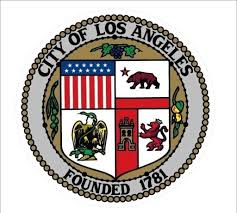 Don't you wish you could snap your fingers and that traffic ticket you just received in the mail would disappear? A Pennsylvania magisterial district judge tried to do just that. But she was caught and faced criminal charges for allegedly dismissing traffic tickets against her. She was also removed from the bench and ordered to repay some of her salary and benefits to the state.
Magisterial District Judge Kelly Ballentine, 43, of Lancaster, Pennsylvania was charged with a number of violations, nine of which are felony violations and include charge such as conflict of interest, tampering with public records and obstructing the administration of law.
In November 2010, Ballentine was given two tickets for parking violations that occurred in front of her home. A third ticket was for having an out-of-date registration on her BMW sedan.
When Ballentine did not pay the tickets on time, summonses were mailed to her, just like any other citizen. She ignored the summonses too. But unlike any other citizen, Ballentine had access to the court system records. She accessed these records and dismissed her summonses.
The Pennsylvania state attorney initiated an investigation into the matter. Instead of a fine, Ballentine then faced criminal charges. Ballentine was put on paid leave until the case was resolved. Ballentine pleaded guilty to three counts and the Attorney General's Office agreed to dismiss the remaining charges.
The Judicial Conduct Board also initiated its own case, charging Ballentine, who was elected to her position in 2006, with violating the Rules Governing Standards of Conduce of Magisterial District Judges and Article V of Pennsylvania's constitution. And once Pennsylvania's Court of Judicial Discipline determined that shat violated the rules and the constitution "by virtue of her improper conduct by personally dismissing three traffic citations that were issued to her in 2010." The Board then suspended her without a pay, she was ordered to repay the commonwealth the salary she received since the day that she pleaded guilty, as well as the state's share of her retirement and Social Security contributions.
"We cannot think of a purer example of conduct which prejudices the proper administration of justice; nor is there any doubt that this conduct, involving, as it does, the very heart of the judicial function, is so extreme as to be such that brings the judicial office itself into disrepute," the CJD wrote in its opinion.
In June, however, Ballentine was allowed back on the bench, albeit on probation through 2014.