6 Ways To Make Road Trips More Enjoyable
Oct 26, 16 by Jorian Goes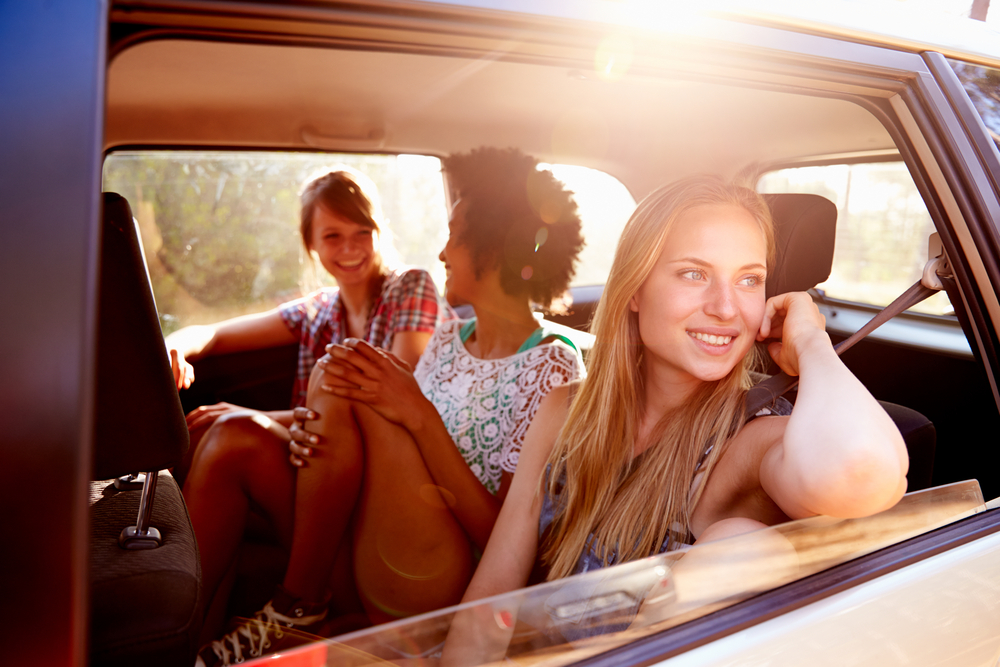 Ticket Snipers gives you tips to make road trips more enjoyable.
Road trips are a great way to connect with a loved one or a new friend if you happen to be sharing the journey with someone else. And if flying isn't an option (or within your budget), road trips can be a necessity.
At Ticket Snipers, we want to make your driving experience the best it can be - whether it's fighting traffic tickets, letting you know about stellar destinations in your area, or giving you tips to improve any road trip.
We'll be diving into the latter in today's post. Here are 6 ways to make road trips more enjoyable.
Make The Most Of Pit Stops
While the end destination is your ultimate goal, you never know what adventures await you along the way. If you notice a cool park, tourist attraction, or just a great view, take a break from the road and enjoy a spontaneous detour. Or maybe you already know of some sweet stops along the way? Schedule them into the trip. Maybe there's a famous restaurant you're dying to try. You might as well soak up all the fun and memories you can. For some added inspiration, you can visit RoadTrippers.com to find awesome attractions on your route.
Turn Your Car Into a University (or Audio Theater)
Audiobooks and podcasts are fantastic to make the drive time go by. Audible.com has some fantastic audiobook selections. And you can find hundreds of great podcasts on the iTunes Podcast app, Stitcher, or Podbean. You can learn about any subject while you put those miles behind you. If you're not in the "learning" mood - you can let your imagination run wild with a captivating story, whether fictional or factual. And if you're riding with someone else, check in with them and find something will enjoy.
Get The Tunes Ready
Music is a must for any great road trip. But sometimes you'll pass through "No Service" zones where your phone won't be able to stream. Make sure you have at least one playlist with your favorite tunes downloaded to your mobile device, using Spotify, iTunes, or Google Play. Also, if you're riding with other people, bring a pair of headphones just in case. You never know when you might need to pop into your own little musical cocoon. It's always best to be prepared.
Be Prepared For Mishaps
You can never predict if (and when) things will go wrong. Give yourself peace of mind, by bringing along the supplies that can help you in a pinch. A typical "roadside kit" is always a good idea to have on hand. They usually come with some flares, a jack, a towing cable, an emergency blanket, and more. You might also consider bringing some snacks in case you get stuck on the road for a while. Even if you don't use these supplies, you'll feel better knowing you are ready.
Document The Journey
Road trips are a great time to create lifelong memories. Take plenty of pictures of destinations, meals, pit stops, unusual road signs, your copilots, and anything else worth remembering.
Try To "Unplug"
While you should capture the moments that mean something to you, it's also important to put down the device, to take out the headphones, and to breathe in the beauty of the moment. Gaze out the window. Inhale the fresh air. Notice the terrain that looks different from your hometown. Appreciate the privilege of a road trip - something most people around the world will never experience. Talk about things that matter with the person sitting next to you. Enjoy this moment before it is gone. Technology can aide us in amazing ways. But at the end of the day, we may have come to take for granted many things in the real world.
These six tips will help any traveler make the most of their road trip. Are you planning a trip with someone soon? Send them these tips to help spark fun ideas for the journey!